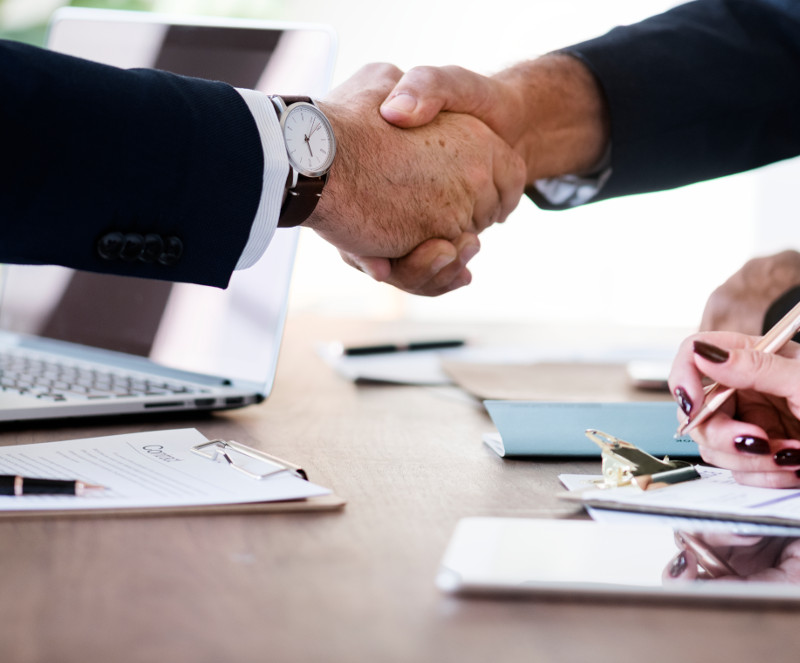 Privacy Policy
Your privacy and trust are important to us and this Privacy Policy ("Policy") provides important information about how Offord Fenning & Associates Limited and OFA Trustee Services Limited handle personal information and operate http://www.offord-fenning.com ("the site").
Offord Fenning & Associates Limited and OFA Trustee Services Limited ("we" or "us") are registered as data controllers with the Information Commissioner's Office and we are committed to the responsible handling and protection of personal information.
You can access and browse the Site without disclosing your personal information. We do not use cookies on the Site and we do not include links to third party web service providers. We do not automatically log personal information, nor do we link information automatically logged by other means.
We do, however, collect the personal information that you may volunteer while using our services but only for use in providing our services to you. By sending an email or sending postal mail to our registered address, you agree to the collection and use of information in accordance with this Policy.
Our collection and use of your personal information
We collect and use your personal information to meet our obligations under the terms of our contract with you or to satisfy our legal obligations. If more sensitive personal information is collected and used, it will only be collected and used with your explicit consent and you can withdraw your consent at any time by giving us written notice or terminating the contract between us.
We may be required to use and retain personal information for legal and compliance reasons, such as the prevention, detection, or investigation of a crime; loss prevention; or fraud. In particular, accountancy and trust service providers are required to comply with the duties imposed upon them to prevent money laundering and to counter terrorist financing and we may need to obtain a copy of your passport or other documentation to verify your identity.
The types of personal information we collect
We collect personal information from you if you request information or contract to use our services. We may ask you to provide information such as your name, address, phone number and email address. Not all of the personal information we hold about you will always come directly from you. It may, for example, come from your employer, or a professional service provider such as your accountant, investment manager or solicitor.
Occasionally, we may need to collect more sensitive personal information, such as financial information, bank account numbers, or unique identifiers such as national insurance, driver's licence, and passport numbers to meet our contractual obligations.
When we share personal information
We share personal information when necessary to provide our services to you. When we share personal information, we do so in accordance with privacy and security requirements and our employees are required to follow our privacy and security policies when handling personal information.
We will share personal information when we believe it is required, to comply with legal obligations and respond to requests from government agencies, including law enforcement and other public authorities, or to protect our rights, systems, and services.
How we secure personal information
Our collection and use of your personal information will be done in accordance with the General Data Protection Regulation and any other legislation which is relevant to data protection in the United Kingdom. Access to your personal information will be limited to authorised individuals on a strictly need to know basis.
We are committed to keeping your personal information safe and secure and will ensure that appropriate technical, organisational and administrative measures are in place to protect it from unauthorised or unlawful processing.
How long we keep personal information
We will retain your personal information for so long as the purpose you provided it for still exists. Unless a longer retention period is required by law or you have specifically requested its retention, this period will typically not exceed 7 years. After this period, we securely delete or destroy it.
Your Legal Rights
Subject to applicable law and regulation, you may have a number of rights regarding the use and collection of your personal information, including one or more of the following:
the right to request access to or copies of the personal information;
the right to request rectification of any inaccuracies in your personal information;
the right to request, on legitimate grounds, restriction of the use and collection or the erasure of your personal information;
if applicable, the right to have your personal information transferred to another organisation;
the right to object, on legitimate grounds, to the collection or use of your personal information;
the right to lodge a complaint with a Data Protection Authority if you are not satisfied with how we manage your personal information.
Should you have any requests related to your personal information, please contact our legal administration team via email at legal.admin@offord-fenning.co.uk or at Offord Fenning & Associates Limited, 36 East Stockwell Street, Colchester, Essex, CO1 1ST.
Changes to this Policy
This Policy was last updated on 7th August 2018. This Policy may be amended or updated from time to time to reflect changes in our practices with respect to the collection and use of personal information, or changes in applicable law. We encourage you to read this Policy carefully and to regularly check this page to review any changes we might make in accordance with the terms of the Policy.
Your continued use of our services after we post any modifications to the Policy on this page will constitute your acknowledgment of the modifications and your consent to be bound by the modified Policy.
If we make any material changes to this Policy, we will notify you either through the email address (or postal address) you have provided to us, or by placing a prominent notice on our website.

Contact Us
If you have any questions about this Policy, please contact us.